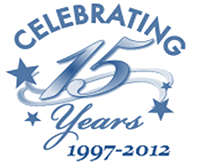 WELCOME to Worksite Enrollment Services LLC
Our GOAL At Worksite Enrollment Services Is To Help Your Employees Understand The Value Of Their Benefits By Connecting Them To Their Benefit Choices Using The Internet As The Preferred Choice For Enrollment.
Worksite Enrollment Services LLC is an employee benefits communication and enrollment firm headquartered in Nashville, Tennessee. Since 1997, Worksite Enrollment Services LLC (known as WES) has focused on communicating and administering voluntary benefits programs. But our benefit communications cover all aspects of the employee benefits programs, including traditional health plans, HRA's, HSA's, Section 125 Plans including Flexible Spending Accounts, dental, vision, STD, LTD, catastrophic plans, and both term and permanent life insurance plans all designed specifically for the work place.
Annual enrollments put extra stress on the human resource staff. Our communication and administration services are a perfect way to outsource the burden and extra load of an annual enrollment without adding extra cost to the bottom line.
The combination of our SERVICES with the 'best of the best' in voluntary benefits PROVIDERS brings an unparalleled value to our Employer groups and their employees, while bringing cost-effective solutions to meet administrative, service, reporting and contractual requirements. Worksite Enrollment Services LLC helps employees connect with their benefits using professional benefit counselors and Internet technology so that Employers save time and money on benefit administration.
Worksite Enrollment Services LLC provides an advanced solution for communicating benefits information, and automating the benefits enrollment and administration processes. Our flexible, open architecture enrollment platform provides a cost-effective, long-term solution which is ahead of the curve compared to many other enrollment platforms available in the marketplace today.
We specialize in three core competencies we believe are essential in delivering real value to our customers through our products and services.
Benefits Enrollment
We create online and/or laptop center enrollment systems with call center backup that replaces expensive, redundant, error-prone enrollment methods with easy-to-use self-service tools and enrollment materials designed from the employee's point-of-view.
Benefits Communication
We provide our customers with an unparalleled depth of expertise in all facets of benefits communication including group meetings, webinars, employee benefits booklets, employee benefits statements, announcement letters, enrollment materials, and surveys.
Benefits Administration
We deliver technology that supports today's complex benefits administration environment while keeping an eye on the future and the accelerated movement to consumer-driven health care programs. Through powerful tools for benefit administrators, the system simplifies and automates the approval process and integrates with payroll, HRIS and carrier systems.